Binance, the world's largest cryptocurrency platform, has confirmed the addition of stock tokens to its investment products.
These exchangeable tokens, as per Binance's blog article, would enable future digital currency traders to get access to the conventional stock market. They are zero-commission virtual tokens that are entirely supported and collateralized by a 3rd party, allowing their value to be linked to the value of the underlying stock.
"Stock tokens are tokens that closely track the performance of traditional financial securities, particularly shares of publicly traded companies. Stock tokens are delta-one products that are backed by physical shares. This means for a given instantaneous move in the price of the underlying asset there is expected to be an identical move in the price of the derivative."
Binance has collaborated with investment company CM-Equity AG and Swiss-based tokenization company Digital Assets AG to make the selling and processing of stock tokens easier.
Dividends are available to potential buyers in Binance's portfolio tokens. Binance's latest products, on the other hand, are restricted to Tesla and Coinbase stock tokens, none of which pays dividends.
Binance, like many other modern brokerage firms such as Robinhood, would accept fractional shares, with a small expenditure of 1/100th of a token. Tesla and Coinbase shares closed Friday at $739 and $342, implying that Binance customers will spend as little as $7.4 or $3.4 in each business.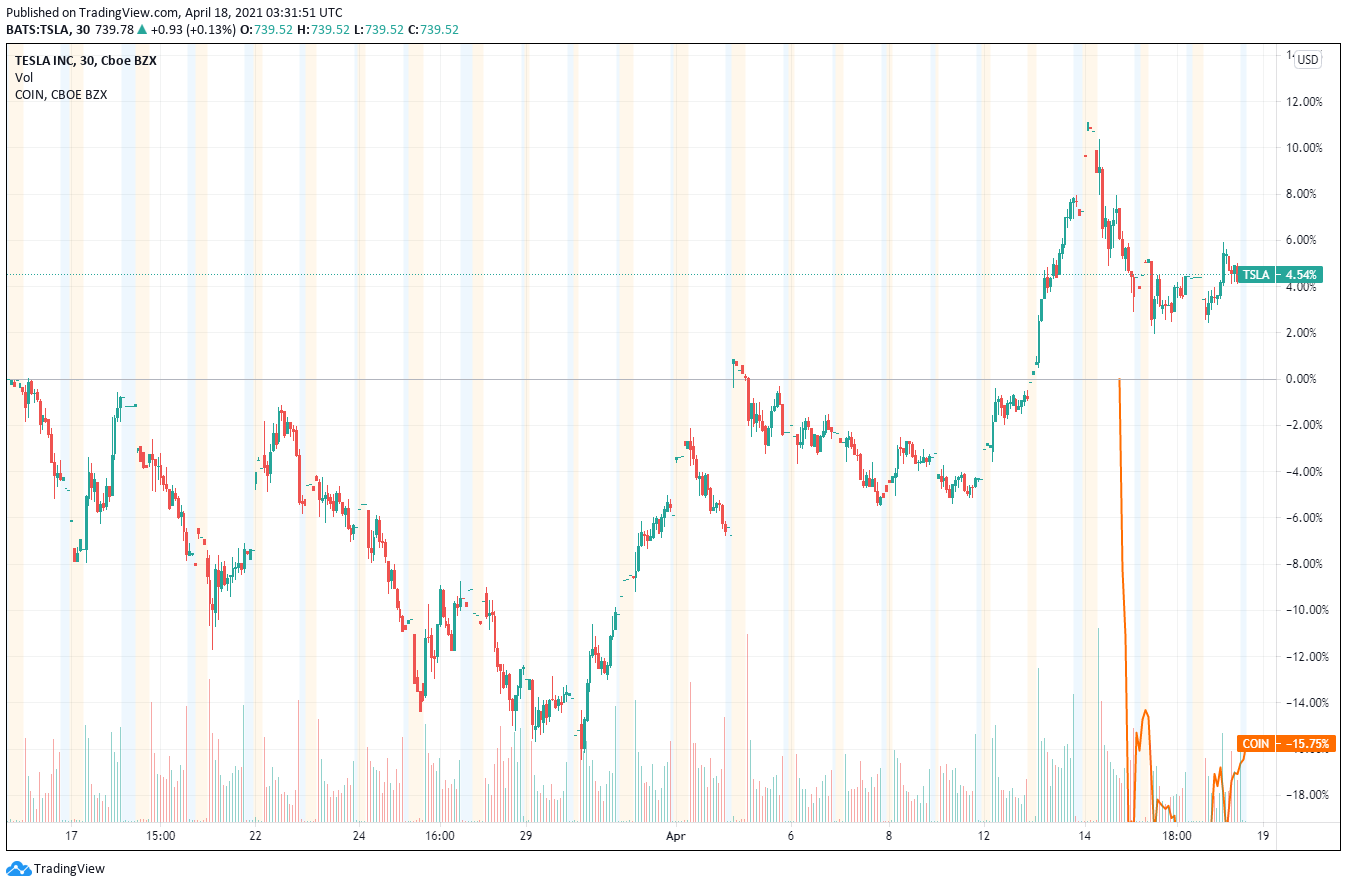 Is Binance's Stock Tokens a Better Investment Than Conventional Stocks?
Though stock tokens are definitely unique, they provide no particular advantages over standard securities. In the brokerage sector, zero-commissions would be nothing novel, and being different from digital currencies, stock token trade is limited to regular market hours.
While it might be easier for some to combine their digital currency and stock portfolios into a single system, there is currently no compelling reason to do so.
However, according to Aaron Gong, Binance's VP of Futures, the Tesla stock token saw $10 million in trading amount, indicating strong customer demands. Nevertheless, it needs to be witnessed whether Binance's new launch will be received in the long run.